03 Lactation Consultant Training Program Section Three

The comprehensive 90 hour Lactation Consultant Training Program (LCTP) Enriched satisfies the IBLCE requirement for lactation specific training for eligibility for the IBLCE exam to become a certified lactation consultant. Lessons are taught by lactation professionals active in their field. This is the third section of five which together comprise the 90 hour course.

Description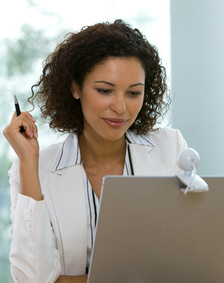 This third section includes the lessons Maternal Recovery, Engorgement and Mastitis, Sexuality and the Breastfeeding Family, Augmentation Reduction Surgery, Medications and Breastfeeding, Herbals and Galactogogues, Supporting the Employed Breastfeeding Mother, Teaching Breastfeeding classes, Documentation for the LC, Milk Banking, When Breastfeeding Fails.
Upon completion you will receive a certificate for 18 L-CERPs, 18 Nursing Contact Hours and 18 CPE's.
$205.00