Onsite Inpatient Breastfeeding Specialist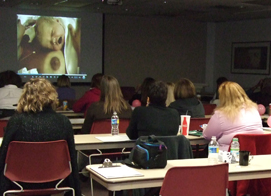 This course focuses on the skills necessary to assist mothers to initiate breastfeeding and problem solve common difficulties in the first 5 days of baby's life. Join our experienced instructors as they present content designed to promote breastfeeding and provide the student with the information and skills necessary to assist in most common breastfeeding challenges. This course is perfect for those who work with breastfeeding families in this critical time period.
Learn to help families get breastfeeding off to a great start and address the most common lactation difficulties.
Class meets the training requirements for aspiring doulas.
The 1 Day course grants:
7 CERPs
7 Nursing Contact Hours
7 CPEs
The 2 Days course grants:
14 CERPs
14 Nursing Contact Hours
14 CPEs
Course Topics
Anatomy and physiology of the breast
Medications in breastmilk
Infant conditions that can impact breastfeeding
Impact of birthing practices on breastfeeding
Skin to skin
Positioning and latch-on
Anticpatory guidance

Jaundice
Engorgement
Second night syndrome
Nipple Pain
Late pre-term and NICU babies
Support the mother separated from her infant

Hand expression
Use of breast pump
Supplementation methods
Amount to supplement

Frequency and duration of feedings
When to use devices
Case studies
**Some facilities may modify the topics covered.
Course Objectives
Describe two hormones that affect lactation
Demonstrate and assist mothers in baby led and mother led latching techniques
Appraise milk transfer from mother to baby
Benefits of skin to skin
Describe three characteristics of the pre-term baby and how it can impact breastfeeding
Recognize medical reasons for supplementation
Identify three causes of engorgement
Define medications that are contraindicated in breastfeeding mothers
Course Instructors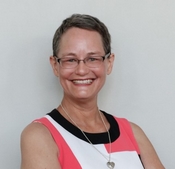 Angela Love-Zaranka BA, IBCLC, RLC
Angela Love-Zaranka has been a La Leche Leader since 1990 and a Board Certified Lactation Consultant since 1997. She has served on several non-profit boards as a member of the finance committee and/or treasurer. She received her undergraduate degree from Trinity College in Washington DC and her graduate work, also at Trinity, is towards a Master's of Science in Administration, specializing in non-profit management.
She is an IBCLC in private practice in Alexandria, VA and is the lead Lactation Consultant at DeWitt Army Hospital in Alexandria, Virginia.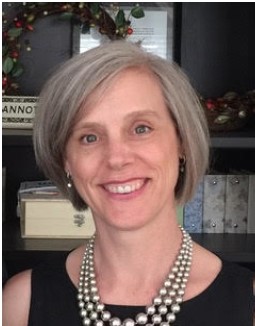 Nancy McAlduff RN BSN IBCLC RLC
Nancy McAlduff has been a registered nurse for 20 years and an International Board Certified Lactation Consultant for 10 years. Her work experience includes inpatient labor and delivery, postpartum, special care nursery, and outpatient settings as a breastfeeding peer counselor, an educator, and private practice lactation consultant.
She continues to work as an inpatient lactation consultant on the mother-baby unit and volunteers with her state breastfeeding coalition.