The IBCLC Commission requires six general education Health Science classes.
When applying for the IBCLC Exam, candidates following Pathway 3 must demonstrate completion of continuing education in the following topics: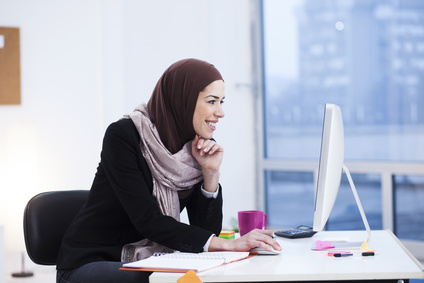 Basic Life Support

(can be obtained from your local hospital, fire department, or Red Cross)

Medical Documentation

Medical Terminology

Occupational Safety and Security for Health Professionals

Professional Ethics for Health Professionals

Universal Safety Precautions and Infection Control
We offer courses to satisfy five of these requirements. Follow this link and scroll down the IBCLC Health Science Summary page to view the IBCLC requirements. Packages or individual classes are available from Lactation Education Resources.
Complete IBLCE Additional General Education Package
Compliments the 95+ hour Lactation Consultant Training Program by providing the General Healthcare Requirements in one easy package.
This package includes the following 5 courses:
2 L-CERP's, 2 E-CERP's and 6 Nursing Contact Hours
Buy Now $99.00 USD
Don't need the whole package? Courses are also available individually below.
---
Medical Documentation for the Lactation Consultant
This course covers the requirements for proper documentation of patient encounters by a lactation consultant, both in-hospital and out-patient. Instructor is Jane Bradshaw RN, BS, IBCLC, RLC
2 L-CERP's and 2 Nursing Contact Hours
Buy Now $30.00 USD
---
Medical Terminology
This course covers the derivations of medical terms from Greek and Latin roots, including prefixes and suffixes and common abbreviations. Terms focus on childbirth and lactation.
Certificate of Completion
Buy Now $49.00 USD
---
---
Occupational Safety and Infant Security
This course covers the prevention of musculoskeletal injuries, latex allergies, lateral violence, and hostile work environments, workplace stress, and hospital infant security.
1 Contact Hour
Buy Now $17.00 USD
---
Universal Safety Precautions and Infection Control
This course discusses the modes of transmission of infection, including the chain of infection, and describes practices employed to interrupt the transmission of infection. The course also includes a post-test and bibliography. The Instructor is Marion 'Lou' Lamb RN, MS, IBCLC.
1 Contact Hour
Buy Now $17.00 USD
---
HIPAA
We are pleased to also provide an option for HIPAA training. HIPAATraining.com offers online HIPAA training in an easy online format.