Lactation Management for Doulas
Online Webcast Self Learning Modules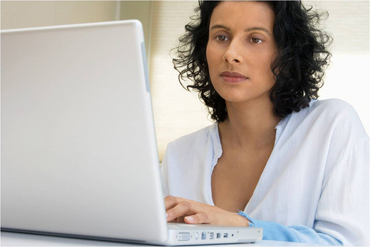 Listen to the instructor while you view the powerpoint slides. Just like attending the lecture in person but you can review at your leisure anything that you missed the first time around. These online self learning modules are presented by an International Board Certified Lactation Consultant (IBCLC) with over 25 years of clinical and teaching experience. They provide the basics of lactation management for those with little previous experience or training as a breastfeeding counselor and meet the requirements for breastfeeding support training required for DONA doula training.
All online training courses provide 12 months of access from date of purchase.
Basics of
Lactation Management Training
Complete
Includes Required Courses:
Includes Required Courses
plus Optional Courses:
Starting Out Successfully
Overcoming Breastfeeding Difficulties
Breast Pumps and Breastmilk Storage
Breastfeeding the Premature Infant
Alternative Feeding Methods
Talking to Mothers

4.5 L-CERPs and 4.5 Nursing Contact Hours

8.5 L-CERPs and 8.5 Nursing Contact Hours
For group sales call 443.203.8553 or email This email address is being protected from spambots. You need JavaScript enabled to view it.
Chapter I - Starting Out Successfully
Reviews the 4 most common positions for breast-feeding, correct latch-on and the importance of timing of feedings. Covers all the information you need to get mothers off to a good start in breastfeeding.
Chapter II - Overcoming Breastfeeding Difficulties
Describes common breastfeeding problems, their causes, and suggested remedies.
Chapter III - Breast Pumps and Breastmilk Storage
Discusses the various types of breast pumps available and the advantages and disadvantages of each. Also describes hand expression. Freezing, thawing, and storage of breastmilk are included.
Chapter IV - Breastfeeding the Premature Infant
Guidance for those instructing mothers of premature infants how to establish a milk supply, determine readiness for breastfeeding, transition the baby to the breast and prepare for home care.
Chapter V - Alternative Feeding Methods
Alternatives when babies temporarily cannot breastfeed. Includes determining when extra feedings are needed, cup and spoon feeding, finger feeding, and complementary feeding at the breast.
Chapter VI - Talking to Mothers
Effective communication methods whether you are counseling a mother to choose to breastfeed or instructing her in the first few critical days on initiating lactation