Get acquainted with our staff. They have been chosen for their knowledge, expertise and experience. We are proud of every one of them!
Vergie Hughes, RN MS IBCLC FILCA
Program Director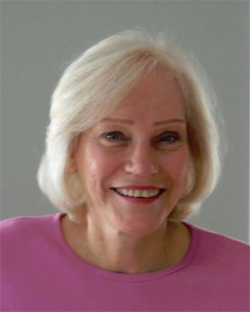 Program Director Vergie Hughes has a long history of experience in Maternal Child Health including labor and delivery, postpartum and pediatrics, and for the past 25 years she has been involved in lactation management. Ms. Hughes has a BSN from Pacific Lutheran University and a MS from Georgetown University. She has been a board certified lactation consultant since 1985. At Georgetown University Hospital, she was the director of the Human Milk Bank. She created and developed the National Capitol Lactation Center and the one week Lactation Consultant Training Program. This course has trained more than 6,000 Lactation Consultants since its inception in 1990.
She has been a private practice lactation consultant and business owner, and operated her own lactation center, Washington's Families First. Lactation Education Resources is her website, offering training to professionals and information to parents. Ms. Hughes has served on the International Board of Lactation Consultant Examiners and has served on the IBLCE exam writing committee. She is currently a Member of the Board Directors of LEAARC (Lactation Education Accreditation and Approval Review Committee).
Her first love is teaching and that is exemplified by the creativity of the courses she has developed. A series of courses "The In-patient Breastfeeding Specialist," "The Out-patient Breastfeeding Specialist" and "The NICU Breastfeeding Specialist" are all designed to advance the lactation management skills of nurses at the bedside. She has developed a online training course for the Baby-Friendly Hospital Initiative used by hospitals world-wide.
Ms. Hughes is the program director and content manager for all of the on-line Lactation Education Resources courses. Ms. Hughes was honored to become a Fellow of the International Lactation Consultant Association (FILCA).

View Vergie's complete CV
Douglas Thom, MAT
Chief Technical Officer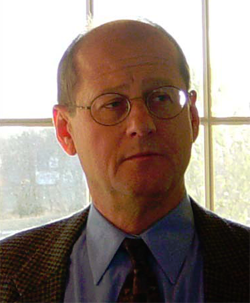 Douglas Thom has both a Bachelor's and Master's degree from Cornell University in Ithaca, NY. He has had extensive experience with web design and web-based systems. He is the technical support director and provides technical guidance in using our online Learning Management System.
Doug is an avid sailor and when he is not 'computing', he can be found on his sailboat!
Contact: 443-203-8553, This email address is being protected from spambots. You need JavaScript enabled to view it.

Nancy McAlduff, RN BSN IBCLC RLC
Nurse Planner
Nancy has been a registered nurse for 20 years and an International Board Certified Lactation Consultant for 10 years. Her work experience includes inpatient labor and delivery, postpartum, special care nursery, and outpatient settings as a breastfeeding peer counselor, an educator, and private practice lactation consultant. She continues to work as an inpatient lactation consultant on the mother-baby unit and volunteers with her state breastfeeding coalition. She is the mother of two smart, handsome (and breastfed) teenage boys.
Sonja Kueppers
Information Technologies Consultant
Sonja Keuppers, a mother of two and experienced breastfeeding peer counselor, is a Jill-of-all-trades. She has extensive professional experience in the Information Technology field and is our Information Technologies Consultant. At Lactation Education Resources, she is primarily focused on developing our web-based systems.
Steve Young
Project Manager
Steve has a BS in Business from Metro State University of Denver and has a passion for computing. Steve is assisting with tech support, content delivery and other technical projects. He is a proud father of five breastfed kids.
Juanita Spears
BFHI Program Manager
Juanita manages the Baby-Friendly Hospital Initiative project. She is your point of contact for all items related to Baby-Friendly and the FirstLatch website, which supports the online Baby-Friendly courses. Juanita has an extensive background in business, education and account operations. View the FirstLatch page which contains the Baby Friendly Hospital Initiative proposal.
Contact Juanita at This email address is being protected from spambots. You need JavaScript enabled to view it.
Annette Nash
BFHI Project Assistant
Annette is the right-hand assistant to Juanita in the Baby-Friendly Hospital program enrolling students and providing support to group managers. She is the mother of 2 very beloved breastfed babies who are now 10 and 12 and thriving in life.
Contact Annette at This email address is being protected from spambots. You need JavaScript enabled to view it.
Nickole Unterzuber Bowman
Business Manager
Nickole is responsible for all of the business operations of Lactation Education Resources and FirstLatch.net. Her experience includes human resources, operations, and project management.
Wendy Lawrence
LER Manager
Wendy manages our Lactation Consultant Training program. She may likely be the friendly voice you hear on the phone when calling our office. She holds an Associate degree in Education and is the mother of two smart, strong, beautiful (and breastfed!) growing girls.
Contact Wendy at This email address is being protected from spambots. You need JavaScript enabled to view it.
Dalaney Young
LER Administrator
Dalaney is responsible for assisting will phone calls and company projects. She has her BA in Maternal and Child Health and practices as an IBCLC. She has five energetic and fun loving children.
Julie Grimes
Customer Service Specialist
Julie breastfed her own son for 2 and a half years and has been a breastfeeding peer counselor for nearly a decade. She works on a variety of projects for LER, but you'll most likely hear her friendly voice if you call the office or send us an email.
Amy Black
Director of Clinical Internship Program
Amy coordinates our Clinical Internship Program. Amy is a mother of three happily breastfed children, has a degree in finance and German and spends her "spare time" working at a local Virginia hospital as a NICU and Mother Baby Unit IBCLC.
Contact Amy at This email address is being protected from spambots. You need JavaScript enabled to view it.
Becky Nield
Content Manager
Becky is responsible for coordinating and editing course work and lesson development at LER as well as managing the LER Facebook study group pages. She holds a B.S. and M.S. in Biology from Idaho State University and is currently studying to become an IBCLC. She has 3 amazing daughters, all happily breastfed, and 2 fantastic step-children.
Jeanette McCulloch
Social Media Coordinator
Jeanette is a board certified lactation consultant in private practice with Birthswell in Ithaca, New York. Jeanette has been combining communications work and women's health advocacy for more than 20 years. She brings together strategic communication skills with a love of social media and a real-world knowledge of birth business and activism.
Allison Ivatury
Special Projects Coordinator
Allison Ivatury has worked with Lactation Education Resources in many capacities since 1999. She is currently providing support for the executive team and is the mother of two breastfed children.