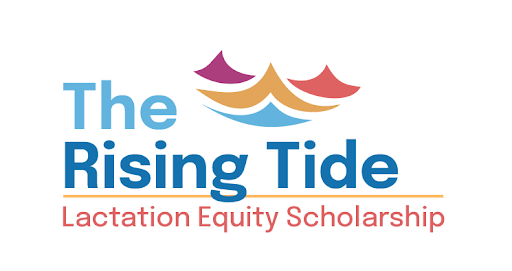 "A Rising Tide Lifts All Boats." ~John Fitzgerald Kennedy
In alignment with our continued
commitment to diversity
, Lactation Education Resources is proud to announce our
Rising Tide Lactation Equity Scholarship
program, designed to increase the number of Black IBCLCs in the United States. We recognize one of the greatest obstacles to entry into the field is access, specifically demonstrated by financial barriers. LER will remove that barrier for Rising Tide Scholarship awardees.
Tiers
Rising Tide I -
In ongoing commitment to our Community Partner organizations, we will continue to provide annual scholarships for
90 hours Lactation Training
to awardees who are selected by our Partner organizations. Partner organizations include The New Orleans Breastfeeding Center, Black Mothers Breastfeeding Association, Black Breastfeeding Week, Reaching Our Sisters Everywhere (ROSE), DC Breastfeeding Coalition, and The Indian Health Service.
Rising Tide II
RTII is a new scholarship for Black aspiring IBCLCs and is appropriate for aspirants who have finished or who are already enrolled in a program to complete their health science requirements. RTII covers:
90+ hours lactation

training from LER

Clinical hours

through Pathway 3* in partnership with Nikki & Nikki Lactation Career Consultants
IBCLC test prep

books

IBCLC

exam fees
Rising Tide III
RTIII is a new scholarship for Black aspiring IBCLCS and is appropriate for aspirants who have not begun accumulating health science coursework. RTIII covers:
The 2020 RTII and RTIII scholarship application period will remain open July 25 - August 15.
Thank you for your interest the application window has closed. Scholarship winners will be announced by 8/31 at 11:59pm eastern on various LER platforms.
Scholarship awardees will be announced during Black Breastfeeding Week 2020 through various LER platforms.
* Pathway is subject to change based upon mentor availability in your area.
** RTIII scholarship awarding is based upon acceptance into Walden University.
Please reach out to
This email address is being protected from spambots. You need JavaScript enabled to view it.
with any questions.