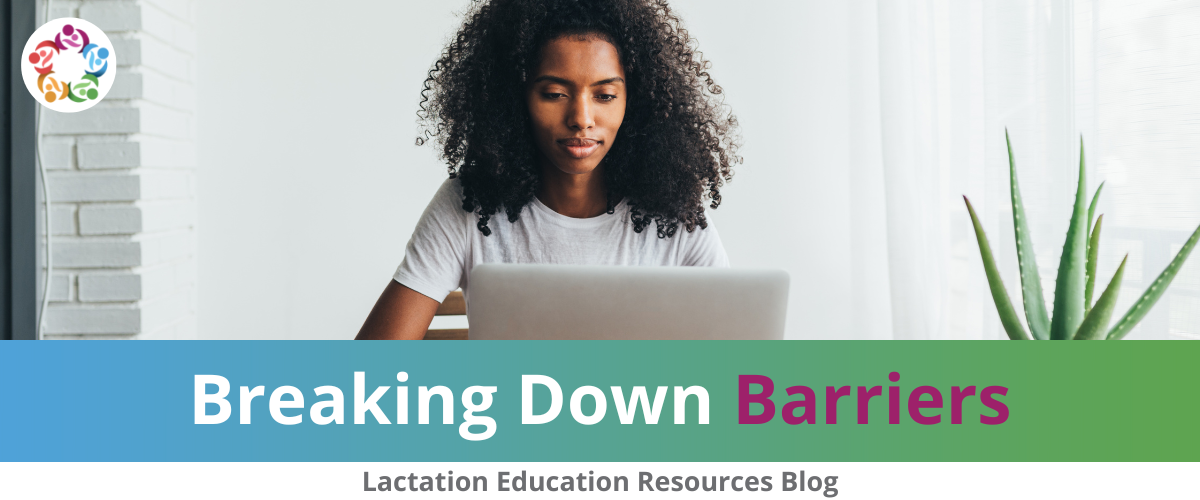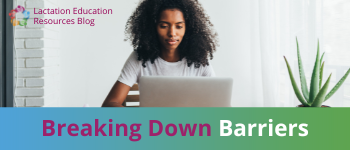 We all know the journey to the IBCLC is a passion-filled one.
It can also be an expensive one.
College classes, lactation coursework, clinical hours, text books, review courses, exam fees – the costs can add up quickly.
And, at a time when the health of parents and babies depends on diversifying the lactation care field, these expenses also add up to a lack of ethnic and
racial representation among IBCLCs
.
At LER, we are determined to be part of the solution.
SCHOLARSHIP WINDOW NOW OPEN
Our Rising Tide Lactation Equity Scholarship program is designed to remove financial obstacles for Black aspiring IBCLCs and increase the number of Black IBCLCs in the United States.
A new round of applications for Rising Tide Scholarships opened on July 15, 2022, and the winners will be announced during Black Breastfeeding Week, August 25-August 31, 2022.
"Rising Tide Lactation Equity Scholarship was designed in 2020 with great intention to expand access during a time when uncertainty abounded in the Black community globally. We were amazed at the response to our first round, but we knew we were onto something special. We are excited about the talent and potential that will be showcased in this round!" says Nekisha Killings, LER Director of Equity, Inclusion, & Belonging.
"If you are a Black aspiring IBCLC, no matter where you are on your IBCLC path, Rising Tide has the potential to help you complete the journey. Now's the time to bet on YOU!"
THREE SCHOLARSHIP TIERS
Rising Tide is designed to accommodate those who are just beginning to work toward the IBCLC as well as those who have completed some steps.
Tier One
offers full scholarships for
LER's 95+ hour lactation training course
, which fulfills the lactation-specific education requirement for IBCLC exam application. Scholarship winners for Tier One are selected by our partner organizations, including The New Orleans Breastfeeding Center, Black Mothers Breastfeeding Association, Black Breastfeeding Week, Reaching Our Sisters Everywhere (ROSE), DC Breastfeeding Coalition, and The Indian Health Service.
Tier Two
is designed for those who have completed or are completing their health science requirements but need some or all of the remaining requirements. It covers:
95+ hours lactation training from LER
Pathway 1 clinical hours through LER's Breastfeeding Support Organization
IBCLC test prep books
IBCLC exam fees
Tier Three
who still need health science courses. It covers:
95+ hours lactation training from LER
Pathway 1 clinical hours through LER's Breastfeeding Support Organization
Health science coursework online through partnership with one of our university partners
IBCLC test prep books
IBCLC exam fees
HOW TO APPLY
To apply for a Rising Tide Scholarship, visit Rising Tide on the LER website
here
.
EQUITY IS AN ACTION WORD
"We believe that the lactation field is bettered by more and diverse voices representing the communities they support."
"We believe that equity is an action word and we are devoted to living equity in the way that we do business and cultivate future leaders in the field.
"We believe that dismantling systems of oppression requires the removal of barriers for the most marginalized students and communities."
These words live on our website, as part of our commitment to equity and diversity.
But for us, they are much more than words on a page.
"At LER, these are values we deeply believe in, and values we strive to live by," says Kira Brandon, MD, Medical Director at LER. "We are thrilled to offer the Rising Tide Scholarship Program as part of our commitment to you and the families you will serve."
The application window will close on August 15, 2022. Please reach out to
This email address is being protected from spambots. You need JavaScript enabled to view it.
with any questions.
By accepting you will be accessing a service provided by a third-party external to https://www.lactationtraining.com/