Bring This Class to Your Hospital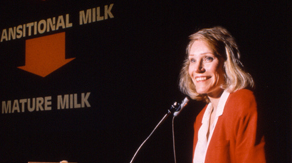 One of the Lactation Education Resources experienced instructors will bring this course to your hospital, train yourstaff nurses to promote breastfeeding among your patients and assist in most common breastfeeding difficulties. Can be presented as a one or two day program. For more details or to schedule this program for your hospital call 443-203-8553 or e-mail This email address is being protected from spambots. You need JavaScript enabled to view it..
This program qualifies for 7-14 Nursing contact Hours and 7-14 L-CERPs. This 1 or 2 day course will prepare nurses working in a maternity unit to provide breastfeeding assistance for their parents. The course focuses on the skills necessary to assist mothers to initiate breastfeeding and problem solve common difficulties. See brochure for this class.
Course Objectives
Positioning and latch-on
Use of breast pump
Maternal disease
Jaundice of the newborn
Appropriate supplementation
Cultural aspects of lactation

Engorgement
Medications in breastmilk
Infant conditions
Difficult nipples and breasts
Frequency and duration of feedings
Course Highlights
Identify breast and nipples that will need intervention
Demonstrate and assist mothers in correct positioning
Assist with latch-on techniques
Assess stages of readiness to feed
Assess milk transfer from mother to baby
What our Students Have Said about this Program

"I enjoyed this conference very much and look forward to implementing this new information into my everyday practice. This was a wonderful program and I learned a lot that will change my practice and enhance my current practice. Excellent - would recommend to others, Thank you! I thought this was an excellent program. I truly enjoyed every minute of it. I wish I could have had this information when I was breastfeeding my baby."
"Wonderful Workshop. I found it extremely informative and gained many facts/knowledge to pass on. Vergie was a wonderful educator."
"To see a roomful of women, mothers and medical professionals enthusiastic about learning and spreading the word about breastfeeding is empowering!"