Counseling Protocols

Protocols help you record your consults with ease. 33 protocols in this series.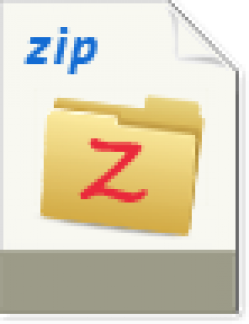 Description
Protocols help you record your consults with ease. The 33 protocols in this series are designed to guide the professional in counseling mothers with breastfeeding problems and to facilitate documentation of a consultation. Also a great learning tool for the novice! Reviewed and revised in 2015.
Samples
Care Plans
Assessment In-patient
Assessment OutPatient
Consent
Delayed Lactogenesis II
Drugs and Breast Milk
Engorgement
Faulty latch-on
Flat / inverted nipples
Fussy Reflux
Generic Form
Increasing milk supply
Induced lactation
Insufficient Glandular Tissue
Jaundice Maternal illness
Mastitis
Maternal Illness

Nipple Confusion
Over Supply
Premature - Home
Premature - Hospital
Prenatal
Report MD
Slow Weight Gain
Sore Nipples
Storage
Surgery
Telephone Follow-up
Thrush
Surgery while breastfeeding
Tongue-tie
Vasosapasm
Working and Nursing
Weaning
Sample consent for consultation
Prenatal Consultation Assessments
Maternal assessment
Infant assessment
Breastfeeding assessment
Handouts
5 Keys to Successful Breastfeeding

Bottle Feeding Like Breastfeeding

Breast Pumps

Breast Refusal

Breastfeeding in Hospital

Calming a Colicky Breastfeeding Baby

Calming a Crying Newborn

Checklist for Positioning and Latch

Congratulations on Your New Baby

Employed Breastfeeding Mother

Engorgement

Family and Friends

Feeding Log

Flat and Inverted Nipples

Funny Breastmilk

Getting Enough to Eat

Hand Expression of Breastmilk

Hands-on Pumping

Helping a Breastfed Baby Accept a Bottle

Hunger Cues

I Wish I Knew

Importance of Latch-on

Increasing Supply for NICU Baby

Increasing Supply

Let-down

Maternal Surgery

Nipple Shields

Over Supply Overactive Milk Ejection

Paced Bottle Feeding

Pacifier Use

Plugged Duct Mastitis

Positioning Latch-on Baby Led

Positioning Latch-on Mother Led

Resources for Adding Solid Foods

Resources in Northern Virginia for BF

Signs of a Good Feeding

Sore Nipples

Storage and Handling of Breast Milk

Survival Guide for the First Two Weeks

Tips for Day Care Provider

Waking a Sleepy Baby

Weaning

When to Call a Lactation Consultant
These protocols may be duplicated onto your letter head or onto carbonized paper for easy-to-use multiple forms. They are available online in Microsoft Word so you can customize them as you wish. They come as a zipped file which requires Winzip or other file compression/decompression program like Winrar to expand them. If you cannot unzip the file, just send us an email at and we will send you an executable zip file which will expand when you click on it to a folder on your desktop. We accept VISA, MasterCard, Discover, American Express or Paypal.
What Lactation Consultants are saying about the Counseling Protocols
"Thank you for saving me the time to write these. And, better than I would have! This is just great"
- H.M., Morristown, NJ
"I have researched endlessly for the best protocols, templates, and any organizational information regarding my lactation practice and by far the best lactation tools I have found are the ones that Vergie (LER) has available to buy for $95. This tool kit is remarkable and fits my practice perfectly. The vast majority of my patients have complex issues with their babies or themselves, and the assessment tool covers just about everything I need, except for multiples. The coolest thing about these protocols is that you can add or delete anything you want:) I also appreciate how professional they are with appropriate language and the head to toe assessment that keeps one focused, especially when I am out in the home. One of the protocols includes a phone log, which is perfect. The package has over 40 protocols/handouts and she sends them to you via ZIP files. I really like to highlight the most impportant info, according to my patient needs. I thank Vergie and her team for making them available so that we don't have to struggle and reinvent the wheel."
- J S-D, Camp Hill, PA Counseling Protocols