Physicians' Lactation Consultant Training Program


Comprehensive 95+ hour course.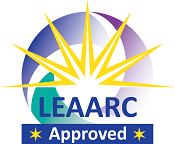 This comprehensive 95+ hour Lactation Consultant Training Program (LCTP) satisfies the IBLCE requirement for lactation specific training for eligibility for the IBLCE exam to become a certified lactation consultant. In our coursework, we strive to provide diversity of thought, lived experiences and perspectives in the carefully culled expert content our students have come to value and expect from us. We believe the lactation field is bettered by more and diverse voices representing the communities they support. Lessons are taught by over 40 instructors who are experts in their subject.
This Course Awards:
97.75 CMEs from IPMA
100 L-CERPs from IBLCE
100 Contact Hours from ANCC
81.5 CEs / 3.5 RxCEs from ACNM
Price: $1025.00
Primary Topics Covered
Physiology and Endocrinology
All Topics Covered
Clinical Skills
Psychology, Sociology, Anthropology
Pharmacology and Toxicology
Physiology and Endocrinology
Development and Nutrition
Primary Topics Covered
Psychology, Sociology, Anthropology
Pharmacology and Toxicology
Development and Nutrition