Current Student Access Extension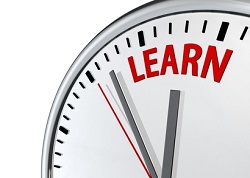 Need more time to finish your course?
We offer a one year extension of access for those who would like additional time to study or for those who did not complete the course before the one year access period ended. Students can purchase this extension if the course was originally purchased within the last 3 years. Courses older than 3 years cannot be extended.
Please note: If you have already received a completion certificate for the course you are extending access to, additional continuing ed hours will not be awarded, even if you review the entire course again.
Due to the postponement of the IBLCE exam we have extended access to specific students at no charge.
Students who's access will expire between March 15, 2020 and September 26, 2020 will be automatically extended if they are in the following courses:
Lactation Consultant Training Program Enriched
Core Phase I
Core Phase II
Re-certificate bundle
Exam Review
Exam Review Enriched
Automatic extensions have been processed, if you believe you qualify for an extension but did not get one please let us know via this
access extension form
.
If you do not qualify for a free extension please purchase one with the button below.
Extend Access $75
Please allow 1 to 2 business days to process your request.