Statement of Solidarity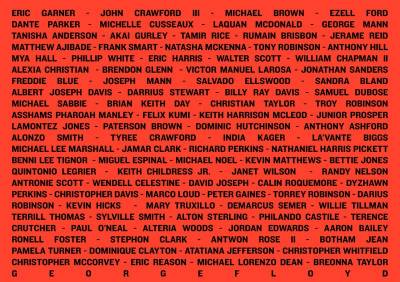 Many watched in agony as George Floyd was mercilessly killed at the hands of police last week.
He's one of the most recent in an untold number of Black Americans whose lives were cut short by state-sanctioned violence since this country's inception. The list includes the enslaved, the free… the old, the young…in all walks of life... at work and in play.
Breonna Taylor was asleep in her bed. Tamir Rice was playing in the park. Atatiana Jefferson was babysitting her nephew at home.
Countless others have narrowly escaped harm, or have suffered from the psychological effects of surviving or witnessing these repeated and devastating events at the hands of a society that sees them as unequal and unworthy of justice.
At LER, we want to center the voices of those who have lost loved ones, who live under the crushing grip of fear, who feel this burden the heaviest in this moment. Those whose anger is palpable and whose indignation is most righteous.
We stand in solidarity with our Black employees and students and their loved ones. We hear their grief and honor the ways they, time and time again, embody resilience in the face of oppression. We stand behind our partner organizations, ready to act in the ways they tell us are most appropriate at this time.
We commit to doing more, doing better. In the coming days, we'll unveil some key new programs specifically for Black aspiring lactation consultants. It's the least we can do to help stem the tide of anti-Blackness and oppression in our field.
But now, in this moment, we amplify the voices of the unheard. And we state unequivocally that Black. Lives. Matter.
#saytheirnames #Blacklivesmatter #amplifymelanatedvoices
By accepting you will be accessing a service provided by a third-party external to https://www.lactationtraining.com/