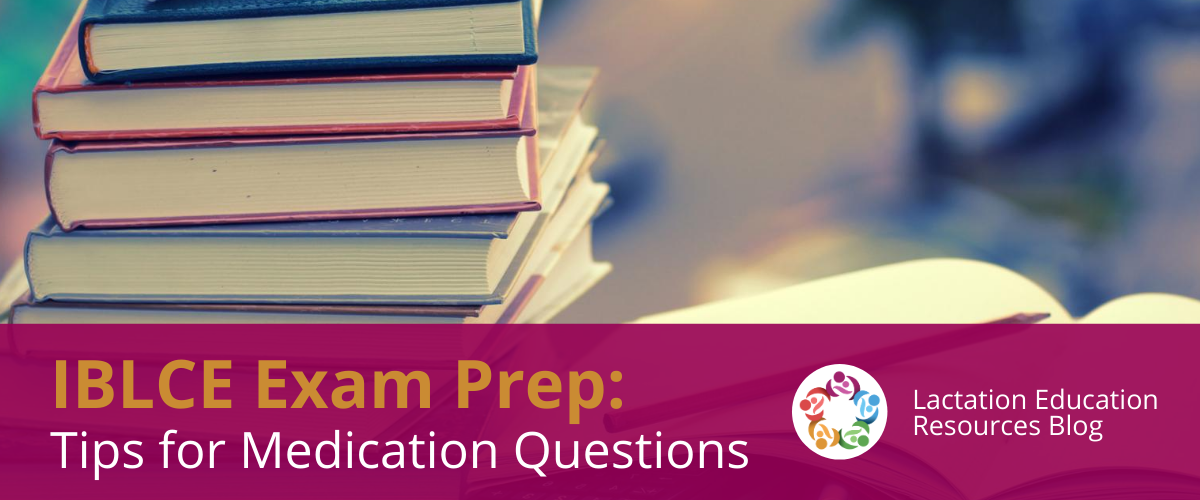 IBLCE Exam Prep: Tips for Medication Questions
For those of us who are preparing for the IBLCE exam this September, especially those without a medical background, the medication questions can be particularly nerve-wracking. In this blog post, Angela Love-Zarenka, IBCLC, RLC shares tips for demystifying this part of the exam.
Start by understanding the categories of medications.
All medications can be organized into categories, such as antibiotics or anti-inflammatories. A good place to start - especially if you do not have a medical background - is to review an outline on those categories, known as classes. Learn which are the most commonly used during the time of pregnancy through weaning and familiarize yourself with those.
Identify the medications that are contraindicated for breastfeeding.
As you know from your lactation training, most medications are compatible with lactation, but some are absolutely contraindicated. Be sure you know which those are.
Learn the generics.
The exam will use generic names of medications. Be sure you are familiarizing yourself with, for example, sertraline (the generic name) and not Zoloft (the trade name).
Don't forget vaccinations.
Learn which vaccinations are contraindicated in lactation and when. Remember, if a topic is on the exam blueprint, it may be on the exam!
Understand the why behind the guidelines.
When you are studying medication, try to not just memorize whether the medication is acceptable, but truly understand why. For example, if a mother is receiving heparin via IV, can she continue to breastfeed? The interesting thing about heparin is that it does not pass into breastmilk because the molecular weight is too big. (That is why she is receiving it via IV, not orally.) Knowing these nuances can help.
Feel Prepared to soar through your IBLCE Exam. LER offers two exam prep courses designed to help you study efficiently and effectively.
Enroll Now
Related Posts
By accepting you will be accessing a service provided by a third-party external to https://www.lactationtraining.com/