Rebecca Costello, IBCLC MPH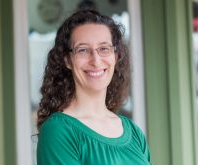 My name is Rebecca Costello, and I've been an IBCLC since 2010. During that time, I've worked in inpatient settings in a large academic hospital; outpatient in a busy freestanding birth center; and in home visits, private practice, working with thousands of families. I also have a master's in public health in maternal and child health, and am passionate about evidence-based care – so don't be surprised at all the research we're going to be talking about in this presentation! I am excited to share both my personal experiences and what the evidence from many skilled researchers tells us about this topic.
Click Here To See All Courses By This Instructor!