Laurie K. Scherer, MS, LCPC-S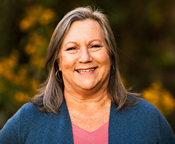 Laurie K. Scherer, MS, LCPC-S, is a clinical professional counselor licensed in the state of Maryland. Over the course of her career, she has attended advanced trauma training and earned advanced trauma certification. She also has previous experience as an IBCLC and as a peer breastfeeding counselor. Teaching about trauma-informed care brings her two areas of interest together, as she shares with other professionals how to work with new parents who may have experienced trauma.
Click Here To See All Courses By This Instructor!