Be prepared for your IBLCE exam with this on-line package of video lectures, timed practice exams, professional social networking and more!
More than half of the IBLCE exam is now photos. Our practice exams offer you the experience of answering text and photo questions in order to prepare for the board certifying exam. Through our 100 question practice exams you will cover all of the IBLCE exam topics.
Each question gives instant feedback on whether you answered it correctly and what the correct answer is referenced to the most popular lactation texts. References are directed to additional reading to solidify understanding of the subject matter.
All online training courses provide 12 months of access from date of purchase.
---
IBLCE
Exam Review

IBLCE Enriched
Exam Review

This on-line course includes:

This on-line course includes:

Web-cast 'Exam Study Skills' by:
Vergie Hughes RN, MS, IBCLC, FILCA

Three 100 question, timed practice exams.
More than half with photographs similar to the IBLCE Exam.
Instant feedback after each question is answered, includes references from selected books for additional review.

Suggested self study schedule

Anatomy worksheet

Medical vocabulary flash cards

Picture flash cards

Access to our private IBLCE Exam Prep Facebook Group
Facebook Invite form

32 topical webcast lessons taught by:
Vergie Hughes RN, MS, IBCLC, FILCA and
Angela Love-Zaranka BA, IBCLC, RLC

27 Case Studies

Continuing Education Credits Granted:

3 L-CERPs
3 Nursing Contact Hours

23 L-CERPs
23 Nursing Contact Hours

Buy Now $89.00
Buy Now $159.00
We also offer a Clinical Skills Workshop
and additional Case Studies to help prepare for the exam!
Let's See
If you are currently enrolled in the Exam Review and wish to upgrade to the Enriched Exam Review, please email This email address is being protected from spambots. You need JavaScript enabled to view it. or call our office at 443-203-8553.
Students in the on-line Exam Review courses are eligible to participate in the IBLCE Exam Review Facebook Group. Enrolled students may use this form Facebook Exam Review Group for an invitation.
Authors are:
Vergie Hughes RN, MS, IBCLC, FILCA
Angela Love-Zaranka BA, IBCLC, RLC
All authors are experienced lactation consultants and instructors. Vergie has served on the IBLCE certification exam writing committee!
---
What our Students are Saying about the IBLCE Exam Review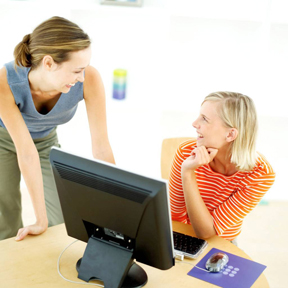 "I just sat this morning to take my board exam, and I would just like to say that this was an awesome awesome study tool. I believe it helped me become more prepared for the exam than I quite honestly was expecting. I am so glad I stumbled across this website, such valuable information! Now to patiently wait until October for my results..."

"LER has been a wonderful experience from start to (almost) finish. And I realized most especially while sitting for the IBCLC exam that I was well prepared because I had chosen LER. There was no topic that I felt wasn't covered. The course provided a comprehensive understanding of lactation and the role of the lactation consultant."

"Answering exam questions is good way for me to learn. thanks for this comprehensive review and all the pictures".

"Thanks for offering this exam review. I found these practice exam questions very true to the actual exam. Other reviews which I took were so difficult that they scared me! I felt very prepared Now the wait for the exam results!"

"The flash cards were great! I studied them on my iPhone."