Dayna Hall BS, IBCLC, ICCE, (ATC)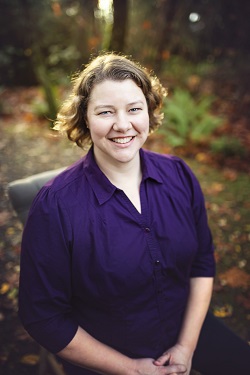 Dayna is an International Board Certified Lactation Consultant (IBCLC), an Internationally Certified Childbirth Educator (ICCE) through the ICEA, and a non-practicing certified athletic trainer. Dayna grew up in central Washington on a large family operated farm which sparked her interest in biological systems. Human physiology and health grew to be an area of focus for her in college where she was an athletic trainer. After the birth of her children, her vocation shifted to supporting family health via education, and she taught at her local hospital.
Dayna's family relocated to Cape Town, South Africa, an area of the world with some of the highest rates of HIV. There, she was invited to volunteer in a low-resource public hospital's maternal obstetric unit as a birth and breastfeeding educator and counselor. One treasured aspect of this position was working with and mentoring local health workers from the community to provide postnatal home visits for infant weight checks and additional feeding support in this very low-resource community. These home visits are now being provided by her mentees.