100-Hour & 500-Hour Internships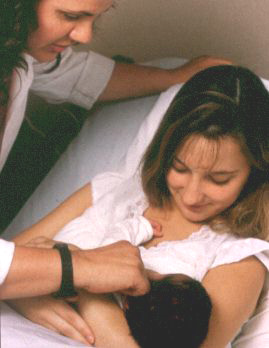 If you have a good deal of clinical lactation management practice and would like to validate and enhance your clinical skills, the 100-hour program is for you. This program is specifically for professionals who just want to increase their experience in an area where they do not have experience, such as a NICU nurse who wants experience with out-patient, older healthy babies.
If you are new to the field of lactation management and would like to qualify for the IBLCE Exam by Pathway 3, the 500-hour program will offer you a wide range of clinical experiences working with experienced lactation consultants. Start at any time, choose your days and hours.
Please pay your pre-registration fee, then pre-register online to inform us that you will be submitting an application so that we can arrange your clinical placement. Download and print your Intern Application and return to us with all the required documentation along with your tuition payment. *No discounts apply.
Important The IBLCE requires preapproval of your internship. For more information, email our internship director at This email address is being protected from spambots. You need JavaScript enabled to view it.. For additional information about internships view our YouTube Video.
The application process for an internship through Lactation Education Resources has four steps:
Complete and submit the Intern Pre-Registration Form and pay the $100 fee. This fee will be applied towards your internship tuition and is non-refundable, unless we cannot find placement for you.
You must have completed a comprehensive 90 hour Lactation Consultant Training Program before beginning your clinical hours. If you are not a licensed healthcare provider, please complete the Medical Terminology course before beginning your clinical hours.
Complete the Intern Application Form and submit it along with your internship tuition payment ($750 for the 100 hour program or $1,500 for the 500 hour program). Installment plans are available.
Complete the Background Check Form (extra fees charged).