Cheryl Harrow DNP MS FNP-BC RNC-LRN IBCLC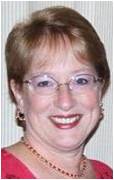 Cheryl Harrow is a Family Nurse Practitioner in the Well Baby Nursery at Johns Hopkins Bayview Medical Center. She had been an IBCLC since 1990. Cheryl is a board-certified family nurse practitioner and Doctor of Nursing Practice. She completed her degrees at the University of Maryland and is currently adjunct faculty at the University of Maryland School of Nursing, Johns Hopkins University School of Nursing, and the Frontier Nursing University.
Cheryl is the mother of two breastfed sons.
Click Here To See All Courses By This Instructor!