Andrea Inchaurrondo IBCLC Midwife Nurse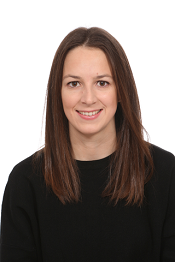 Andrea Inchaurrondo is a nurse, midwife, and IBCLC who is passionate about women's health. Born and raised in Pamplona, Navarra, Spain, she works diligently with Spanish-speaking families to help with the transition into parenthood and implementing and facilitating the process of successful breastfeeding.
Andrea holds a degree in nursing from Universidad de Navarra and worked as a midwife in Seville, Spain, after completing her midwifery training at Hospital Virgen del Rocío. She became an IBCLC in 2019. She currently lives in the state of Virginia in the United States.  
Click Here To See All Courses By This Instructor!