Breastfeeding Resource Nurse
The first few days after delivery is the critical time to start successful breastfeeding. Maternity nurses may feel like they lack the skills to be the bedside resource for mothers.
Create a team to provide the best support for your breastfeeding moms. The Breastfeeding Resource Nurse will be at the bedside to give guidance and trouble shoot as needed. Train several of these specialists to assist your Board Certified Lactation Consultants.
The Breastfeeding Resource Nurse Onsite
45 Nursing Contact Hours, L-CERPs and CPEUs awarded
The Certified Breastfeeding Specialist™ credential is awarded for completion of this program.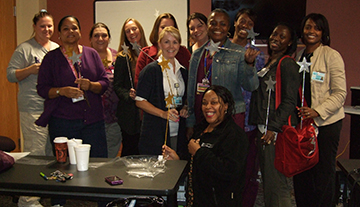 Course Syllabus
•
Composition of Human milk
•
Nutrition during Lactation
•
Initiating Breastfeeding: Facilitators and Barriers
•
Essentials of Positioning and Latch-on
•
Initiating Breastfeeding: A Biological Perspective
•
Breast Pumps and Manual Expression
•
Breastfeeding Multiples
•
Breastfeeding the Infant with Medical Challenges
Call 443-203-8553 or e-mail This email address is being protected from spambots. You need JavaScript enabled to view it. for information or to schedule a class for your hospital!