Breastfeeding Resource Nurse
Busy maternity nurses need quick, easy and effective techniques to assist breastfeeding mothers with routine breastfeeding issues. More complex problems are referred to the lactation consultant. This team approach provides seamless support for breastfeeding.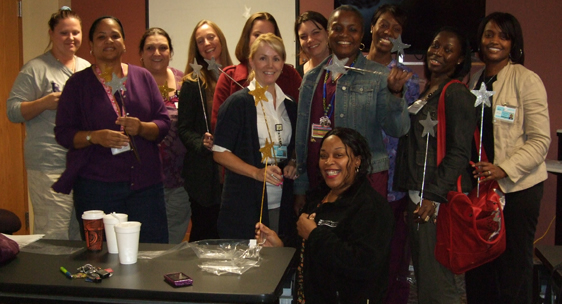 Lactation Education Resources has launched a new on-site 2-day course to train hospital nurses to give expert breastfeeding support in the first few days after delivery.
Knowing that the first few days after delivery is the critical time to start successful breastfeeding, maternity nurses may feel like they lack the skills to be the bedside resource for mothers.
Course Topics Include:
Getting the right start
Maternal issues
Infant issues
Supplementing when necessary
Effect of culture on breastfeeding
Supporting the near-term or premature infant
Case studies
And more...
Call 703.868.1849 or e-mail This email address is being protected from spambots. You need JavaScript enabled to view it. for information or to schedule a class for your hospital!