Continuing Education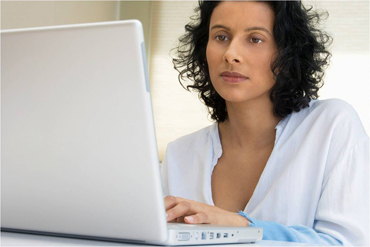 Finally! An easy, user-friendly, inexpensive way to earn CERPs for lactation consultants, contact hours for nurses and CPEs for dieticians.
Simply view the webcast and do the activities. Then take the online post test and print your certificate. It couldn't be easier! View our Disclosure Information
Each module includes:
Webcast Powerpoint Presentation two hours (some lessons are longer)
Bibliography
Moderated online Discussion Forum
Post Test and Course Evaluation
Print your completion certificate immediately!
Access for 12 months
Check out our list of recommended books.
The following is a testimonial from a LER Continuing Education student:
"I am taking another Continuing Ed course on the internet, for my lactation CERPs. At this point I have enough for the the recertification by CERPs. I just want you to know that it does not compare at all to yours. Yours was excellent, easy to understand, and the videos and YouTube presentations made it come alive. So keep up the good work, and when I need more CERPs I will definitely come your way." - Jane Squires
Lactation Education Resources provides a variety of continuing education programs for nurses, dieticians, lactation consultants and other professionals. The learning objectives are listed at the beginning of each activity.
The course will be successfully completed when the learner has viewed the entirety of the lesson and successfully completed the post test.
Speakers for Lactation Education Resources do not have a conflict of interest related to the lactation field in general and to their education lesson in particular. There no is commercial support or sponsorship for any of our programs.
There is no endorsement expressed or implied on any of the equipment that is used in any of the lessons. Any equipment used for teaching purposed is for illustrative purposes only.
Lactation Education Resources is an approved provider of continuing nursing education by the Virginia Nurses Association, an approved accrediting institution by the American Nurses Credentialing Center's Commission on Accreditation. VNA Provider #16-03-03P. Approved until March 30, 2019
This offering is approved by the International Board of Lactation Consultant Examiners, Long-term Providership CLT 109-31 Approval until December 31, 2017
CDR Accredited Provider #LA002 Approved until August 31, 2018
Click on the boldfaced headline above each course to view tuition and credits
Search alphabetically above or scroll through the catalogue pages below.