Susan W. Hatcher RN BSN IBCLC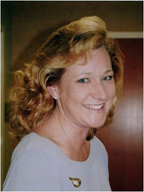 Susan is a mother-baby nurse and an IBCLC with over twenty years of experience working with breastfeeding mothers. She has worked with high-risk newborns in a hospital setting and outpatient mother/baby dyads. Susan is currently in private practice and enjoys working with a variety of maternal and newborn feeding issues. She has co-authored the book Breastfeeding and Diseases and has recently finished revising a chapter on maternal diseases and breastfeeding for ILCA's Core Curriculum for Lactation Consultants.
Click Here To See All Courses By This Instructor!