Silvia Ochs RN IBCLC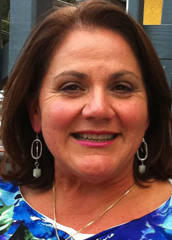 Silvia Rojas Ochs received her Bachelor's Degree in Nursing from Georgetown University and additional training in Family Systems at the Georgetown Family Center. She has been a lactation consultant since 1996, first at Georgetown University Medical Center, then at Jacksonville Community Hospital in Jacksonville, FL.
Silvia's additional training at the Family Center and her experience in psychiatric nursing give her a unique perspective on the needs of breastfeeding families and the their relationship with lactation consultants during the early post-partum period.