Continuing Education
Situations where breastfeeding difficulties result in ...
Modes of infection transmission.
Communicate with moms to encourage an effective ...
Assessment and treatment of tongue-tie in infants.
Principles of adult learning, learning styles and ...
Maintaining a milk supply, milk storage.
Social media for lactation professionals and ...
Slow weight gain and failure to thrive and their ...
Sexuality, resuming sexual relations and ...
Safe sleep recommendations, reduce risk of SIDS.
Re-stimulation of lactation and stimulation of lactation ...
Training necessary to becoming credentialed as a ...
Cultural trends and the international organizations ...
Role of Partners in the Breastfeeding Family.
Prevention of injuries, work environments and more.
Covers the topic of obesity, a growing problem ...
Donor screening, milk processing, and distribution.
Become a mentor to the next generation of lactation ...
Over-the-counter medications, anesthetics, analgesics ...
Covers the derivations, mostly from Greek and Latin, of ...
Identifies normal physiological and psychological ...
Influenza, hepatitis, cytomegalovirus, herpes, ...
Depression, diabetes, heart disease, hypertension and ...
Facilitating an Understanding to Improve the Quality of ...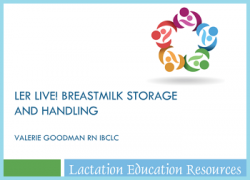 Human milk storage and handling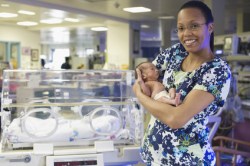 A comprehensive on-line course for NICU nurses and ...
Basic legal principles and liability.
Supplementation Tools and Pumping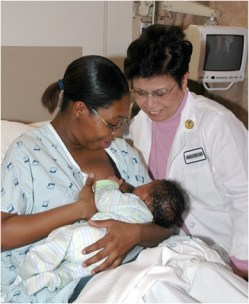 Great content for outpatient workers. 7 Nursing Contact ...
Joint Commission Perinatal Core Measurement for ...
Treatments for jaundice in the breastfeeding newborn.
Evaluate and interpret research.
Hospital setting facilitators and barriers.
Innate abilities of both mother and infant.
Anatomy and physiology of the the infant mouth.