05 Lactation Consultant Training Program Section Five

The comprehensive 90 hour Lactation Consultant Training Program (LCTP) Enriched satisfies the IBLCE requirement for lactation specific training for eligibility for the IBLCE exam to become a certified lactation consultant. Lessons are taught by lactation professionals active in their field. This is the last section of five which together comprise the 90 hour course.

Description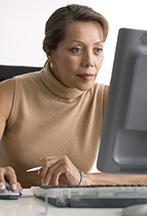 The fifth section includes the lessons Infant Feeding in Disasters, Social Media, Initiating Breastfeeding - A Biological Perspective, Essentials of Positioning, Anatomy of a Consult, Case Studies One through Five and Clinical Skills Videos One and Two. After you complete all five sections please email LER@LactationTraining.com for access to your final exam. Once all five sections and the final exam are complete you will receive your Certified Breastfeeding Specialist Certificate.
Upon completion you will receive a certificate for 18 L-CERPs, 18 Nursing Contact Hours and 18 CPE's.
$185.00