Happy IBCLC Day!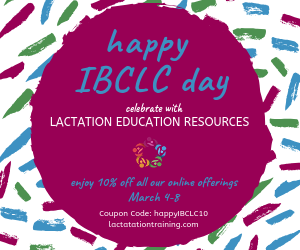 This year IBCLC day is March 6th. We are celebrating IBCLC day with coupon code happyIBCLC10 from March 4th until March 8th
Enjoy a 10% discount off any course!
IBCLC day was developed by ILCA! If you would like to participate in the discussion please visit the Facebook Event page. ILCA has many meme's and Facebook profile cover images available for your use as well here.