Ginger Carney IBCLC RD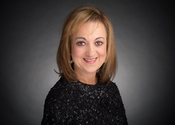 Ginger lives in Memphis, TN where she has spent her entire career as a Registered Dietitian and an IBCLC. As a clinical dietitian in pediatric hospitals, she has always been focused on pediatric nutrition but has also gathered knowledge of maternal nutritional needs during lactation while working with moms and babies as a lactation consultant.
Click Here To See All Courses By This Instructor!